Date/Time
Date(s) - 04/06/2022
12:00 - 13:00
Add to Google Calendar or iCal/Outlook Calendar
---
Speaker: 
Dr. Krishnendu Chakrabarty, John Cocke Distinguished Professor, Chair of Department of Electrical and Computer Engineering Professor of Computer Science Duke University
Abstract:
The ubiquitous application of deep neural networks (DNN) has led to a rise in demand for AI accelerators. For example, the Tensor Processing Unit from Google and its variants are of considerable interest for DNN inferencing using AI accelerators.  DNN-specific functional criticality analysis identifies faults that cause measurable and significant deviations from acceptable requirements such as the inferencing accuracy. This talk will examine the problem of classifying structural faults in the processing elements (PEs) of systolic-array accelerators. The speaker will first analyze the impact of stuck-at faults and present a two-tier machine-learning (ML) based method to assess the functional criticality of these faults. The problem of minimizing misclassification will be addressed by utilizing generative adversarial networks (GANs). The two- tier ML/GAN-based criticality assessment method leads to less than 1% test escapes during functional criticality evaluation of structural faults. While supervised learning techniques can be used to accurately estimate fault criticality, it requires a considerable amount of ground truth for model training. The speaker will therefore present a neural-twin framework for analyzing fault criticality with a negligible amount of ground-truth data. A recently proposed misclassification-driven training algorithm will be used to sensitize and identify biases that are critical to the functioning of the accelerator for a given application workload. The proposed framework achieves up to 100% accuracy in fault-criticality classification in 16-bit and 32-bit PEs by using the criticality knowledge of only 2% of the total faults in a PE.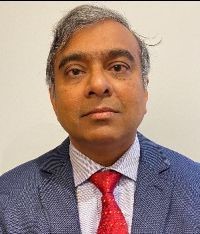 Registration
Bookings are closed for this event.