Date/Time
Date(s) - 10/06/2021
12:00 - 13:00
Add to Google Calendar or iCal/Outlook Calendar
---
Speaker: 
Dr. David Pan, The University of Texas at Austin
Abstract:
This talk will present some recent trends and efforts toward agile and open electronic design automation (EDA), in particular leveraging AI/machine learning with domain-specific customizations. I will first show how we leverage deep learning hardware and software to develop an open-source VLSI placement engine, DREAMPlace [DAC'19 Best Paper Award, TCAD 2020], which is around 40x faster than the previous state-of-the-art academic global placer with high quality. DREAMPlace 2.0 and 3.0 have also been released to tackle detailed placement acceleration and region constraints.  I will then present the DARPA-funded project MAGICAL which leverages both machine and human intelligence to produce fully automated analog layouts from netlists to GDSII. MAGICAL 1.0 has been open-sourced, and validated with a silicon-proven 40nm 1GS/s ∆Σ ADC [CICC'21]. I will also discuss the challenges and opportunities.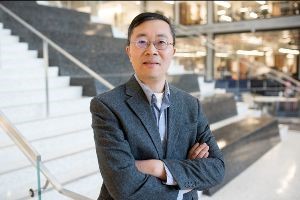 Registration
Bookings are closed for this event.